Flying private is about more than luxury, for many, access to general aviation is a neccessity. The bottom line for many travelers is time. Nevertheless, solving the "time" factor in travel is not always as pragmatic as purchasing a corporate jet. Charter offers the unique ability for travelers to choose the work horse to fit each specific mission demanded of their itinerary. There are a plethora of options which can all effectively solve the "time" factor. Explore just some of the aircraft options we make available here at RightFlight below: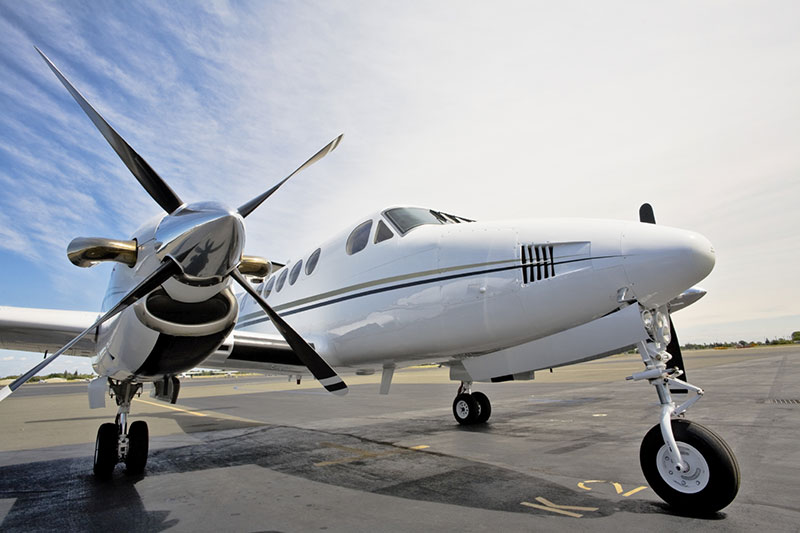 Small Props
These 4 -6 seat aircraft are perfect for your short, day-long, business trips. Consider you have a business meeting in Los Angeles, a sales conference in San Diego, and a client dinner appointment in Burbank; all within the same 48 hour window. Lighter, twin propeller, aircraft are perfectly suited for these types of trips. They offer the economic freedom to be where you need to be without the cost pitfall that is the more expensive turbine options.
Light Jets
The convenience of private jet travel does not have to mean the purchase of a new Gulfstream IV. With cutting edge technology, such as the new Honda Jet, many are realizing the benefits of light and entry level jets. Their speed and flexibility is comparable to that of their larger counterparts; however, they are able to offer such advantages at a sharp contrast in cost. 
Midsize & Super Midsize Jets
The most widely recognized aircraft in the private aviation sector is the midsize jet. These aircraft occupy 6 to 8 passengers and are ideal for lengthy trips. Many are excellent transcontinental aircraft and boast amenities such as enclosed restrooms, in-flight entertainment, and even a small galley.
Large Jets
The pinnacle of the business aviation world are the large jets. These 9 to 16 passenger flagships represent the premiere luxury offered by general aviation. They are capable of international flight ranges, many in excess of 10 hours, and boast the highest levels of comfort. These aircraft often include on-board sleep arrangements for 4 to 6 passengers, a cabin attendants, full size lavatory, in addition to full size galley for custom catering