Company Overview
With integrity and commitment, RightFlight serves discerning travelers seeking private and corporate air charter. Considering the thousands of available aircraft in the United States alone, we match clients with elegant yet affordable flights that simplify their booking experience, conserve time, and save money. Providing access to hundreds of aircraft operators in addition to other discounted services, we are your dedicated air charter broker. Founded in 2015, our unrivaled professionalism and personalized customer service remains the cornerstone of the service we provide. Our dream is to bring the world together for a better tomorrow. From small props to large jets, we are committed to unlocking the skies of general aviation to all. With transparency and persistance, we promise a better tomorrow one flight at a time.
Ease-Of-Access
Utilizing direct booking sources, we empower our customers to manage travel easier than ever
Innovative
Our success is predicated on consistently delivering new, faster, better quality services.
Exclusive Routes
 Get there the right way. We maintain listings of the most popular flights to get you flying faster.
Experience a better way to travel.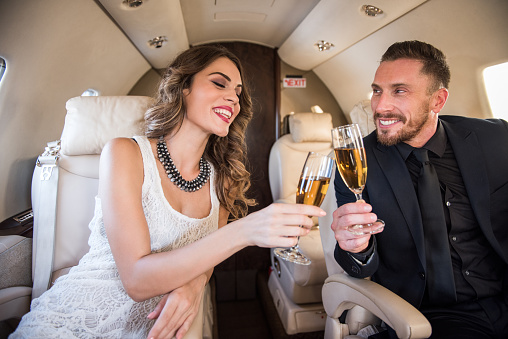 Why Us
Having over 15 years of experience in the air travel industry, our team of dedicated aviation professionals is passionate about sharing the thrill of flight. We believe in offering a seamless travel experience by employing proven strategies that match clients with operators who share our commitment to quality and safety. By taking the time to learn about each of our clients, we gain a better understanding of their expectations and then work hard to exceed them. We strive to maintain a level of transparency that allows clients the opportunity to choose from flight options that best suite their travel needs. Building a better aviation and keeping our clients informed through every step of the air charter process. We assure an unequaled travel experience and are eager to show you just what makes us a different kind of air charter company.